InsuredMine App is a free, secure and hassle-free app that lets you manage multiple Insurance policies on one simple to use dashboard.
With this simple and intuitive app, you can access details of all your policies digitally anytime, anywhere.
InsuredMine sets you free from carrying or storing your policy documents at multiple locations or in multiple formats.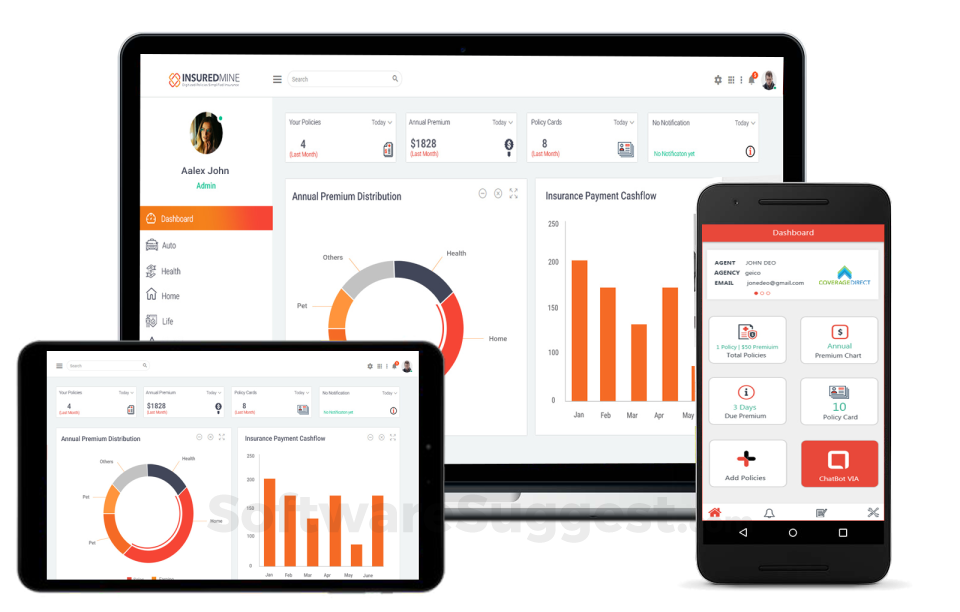 Policies from subscribed insurance agents will show up automatically. For other policies, all you need to do is simply upload them by:
Taking a picture of your policy with your phone
Entering Insurance details or
Scanning the policy document or just
see also:GRIFFIN MOTOR INSURANCE APP. apk download. how to use
You can efficiently manage all your policies with just the touch of a few buttons on any mobile device.
App features include:
Reminders for payment due dates – so you will never miss a payment or pay late fees.
Personalized analytics to help you identify coverage gaps and overages so you can save money
Agent Connect using chatbot or agent chat – so you are on top of your coverage and risk portfolio
What's more? The app comes with top-notch bank-level encryption. We value your privacy just as much as you do! Did we mention it is free for life? Yes, you will never be charged to download or use the app ever.
Come, join the growing number of happy customers that are saving time and money by using our free app!
Follow us on Twitter at https://twitter.com/InsuredMine
Like us on Facebook at https://www.facebook.com/InsuredMine
Visit us at https://insuredmine.com