The Directorate of Criminal Investigations (DCI) on Sunday, March 15 arrested a man for publishing misleading information on the Coronavirus (COVID-19) outbreak in Kenya.
Elijah Muthui Kitonyo, 23, was arrested for publishing a viral tweet that purported to expose the first confirmed Coronavirus patient in the country.
The message claiming that 'patient zero' by the name Millicent Musau had landed at the Jomo Kenyatta International Airport (JKIA) from Rome, Italy contrary to government reports that she travelled on March 5 from the United States via London, was widely circulated on platforms including Facebook, Twitter and Whatsapp.
The user behind the tweet warned Kenyans not to believe the government's 'lies' over the dreaded virus.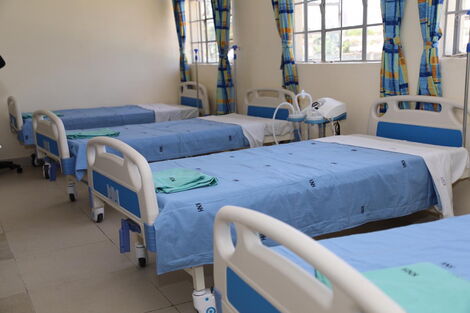 The DCI announced that Kitonyo would be charged with publishing false information that is calculated or results in panic, a contravention of Section 23 of the Computer Misuse and Cyber Crimes Act of 2018.
Citizens were warned not to share false or misleading information as they could be arrested.
"We urge members of the public to be responsible and to desist from authoring, publishing or sharing unconfirmed information that may cause panic and anxiety.
"A person who knowingly publishes information that is false in print, broadcast, data or over a computer system, that is calculated or results in panic, chaos, or violence among citizens of the Republic, or which is likely to discredit the reputation of a person commits an offence and shall on conviction, be liable to a fine not exceeding five million shillings or to imprisonment for a term not exceeding ten years, or to both," the statement by the DCI read in part.
President Uhuru Kenyatta while addressing a press conference on Sunday, March 15 had cautioned against dissemination of false information particularly with the pandemic continuing to cause fear.
He made the announcement outside his Harambee House office in Nairobi where he also revealed that two more cases of the Coronavirus had been confirmed in the country.
"We did state that we traced 27 persons who came into contact with the first patient. We have since tested all 27 people at our National Influenza Center and today we have received confirmation of two more cases of the Coronavirus.
"The two have tested positive as a result of coming into contact with the first patient. Our health officials have already moved them into Kenyatta National Hospital's isolation facility, the medical teams are closely monitoring the patients who are reported to be in stable condition and responding well to treatment and this, indeed, gives us hope," he noted.
Uhuru also spoke on the condition of patient zero, noting that she was doing well even as they hoped for full recovery.
"The first patient who was our case number one, I have been reliably informed regularly by the ministry that she is doing well and they are indeed looking after her
"I want to assure all Kenyans that any patient who has come into contact with this disease will be given full support to ensure that they are able to recover.
"As we know, many across the globe have been infected but have also recovered. We are very hopeful with treatment, and we are learning every day. Those in our country who will come into contact with this disease, we are very hopeful and are working very hard to ensure their full recovery," he asserted.